AN ACTION-PACKED FREE-ROAMING ARENA
VEX Arena is the 3.0 virtual reality experience for everyone! Dive deep into the action in exciting virtual jousting, all in free-roaming. Explore virtual environments of up to 2500 m² with or against your friends!
Armed with your blasters, compete against other players in multiple game modes to become the champion of the arena. Accumulate points and start climbing the ranks to be the best VEX Arena player in the world !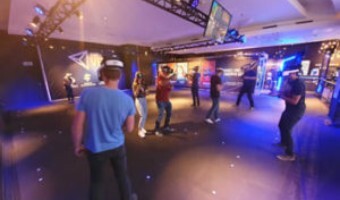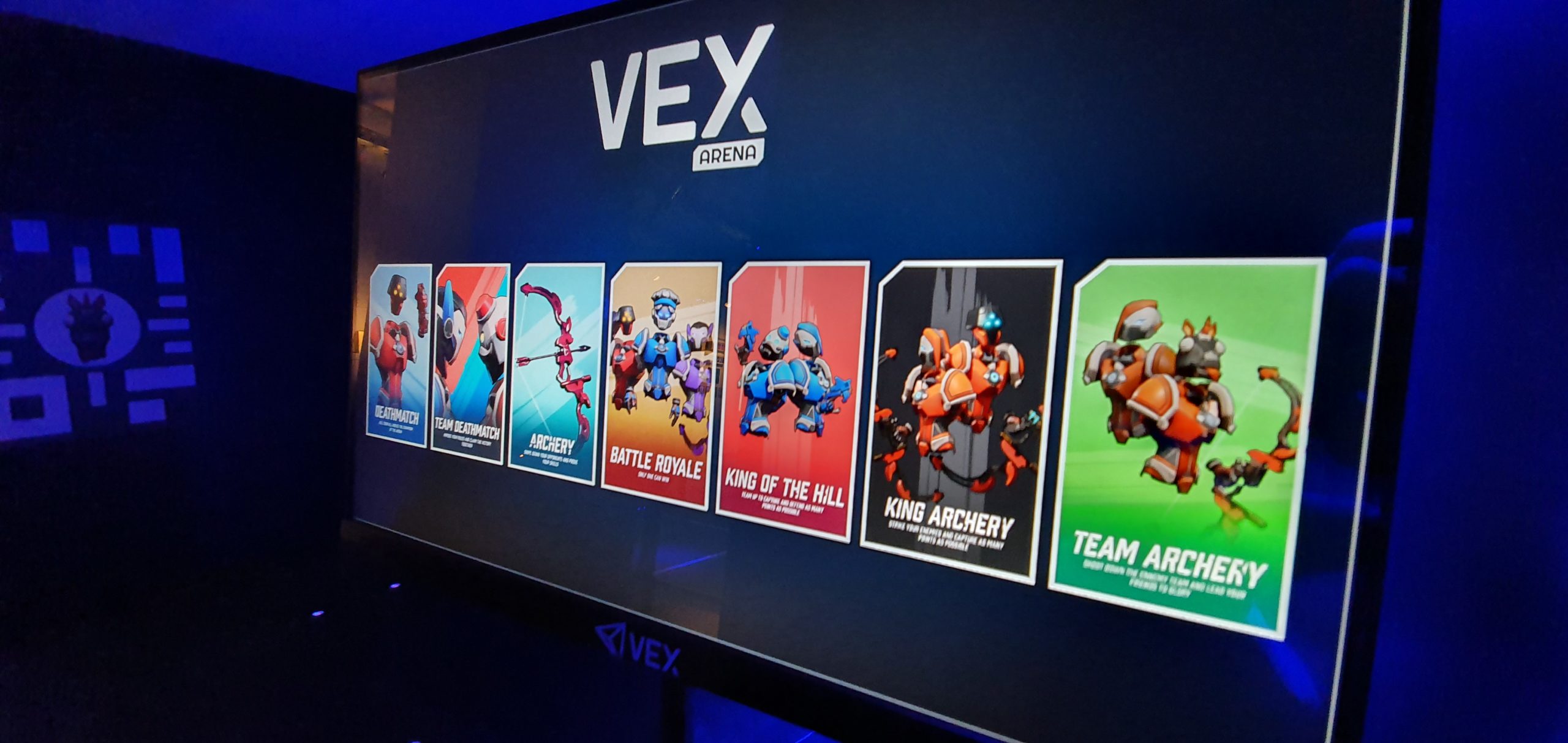 Invaded by hordes of zombies, gather your party to survive the zombie apocalypse in Death Squad. Kill zombies, get money, unlock new areas and upgrade your arsenal in an action-packed experience you won't forget !
In Kitchenpanic!, you will have to collaborate to prepare the orders of the demanding customers while respecting the deadlines and the instructions of the chef. But beware, the stress mounts quickly and mistakes are not allowed!
* Duration and number of participants vary depending on your The VEX center, please see your center's booking page for more information
Are you ready to face a zombie apocalypse head on ? The General Speakman needs you ASAP! Answer his call and protect the designated area until the arrival of the extraction team.
Earn money by killing zombies. Use it to unlock brand-new areas with better weapons and supplies. You're feeling lucky? Roll the dice at the magic box and maybe you'll receive the best weapon available!
This is it ! You've been tasked to protect an area but nobody is coming to save you. Stay alive and survive as long as you can!
In Survival, make sure your whole squad doesn't die or it's GAME OVER ! Unlock new areas and buy better gear if you want to have a chance against the unrelenting hordes of zombies…